EYHER, STRONG ARGUMENTS
Leaders in industrial solutions
We put at your disposal our experience of almost 50 years developing customized solutions for handling loads of up to 500 tons and work at height to facilitate operations in a safe and productive way.
We adapt to the working height, dimensions, shape of the pieces, tools and production process of our clients.
We are able to offer "turnkey" solutions . In addition, we integrate ourselves into intensive use production lines.
Likewise , we have approved standard machinery for simpler loading, unloading and handling needs .
Our extensive knowledge of regulations enables us to self -certify our designs, and to offer advice and compliance services according to updates to community laws on industrial machinery and work at height.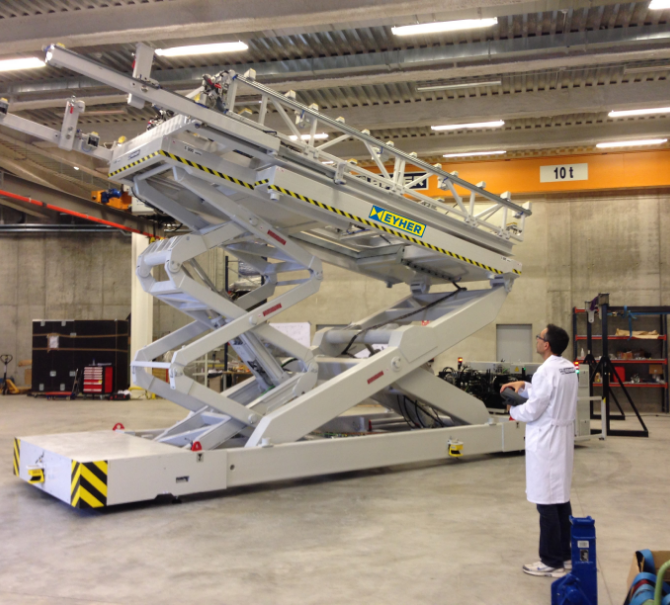 ENGINEERING
/ KNOWLEDGE AS A DIFFERENTIATING ELEMENT
At EYHER we are aware that our clients need solutions that provide them with a differentiating element and improve their productivity . For this reason, and since 2002, EYHER has dedicated resources to innovation and development (R+D+I ) , collaborating with technological centers , in the advancement of new products, incorporating the latest technologies in design engineering, mechanics, automation and industry 4.0 . . We move forward so that our clients grow.
We put our knowledge and experience at the service of any industrial sector, applying already tested solutions , regardless of the sector of origin of experience and destination of the need.
Engineering for innovation and development
MANUFACTURING AND QUALITY
/ QUALITY GUARANTEES US
We believe that our solutions need to be materialized with robustness and quality . EYHER has been certified by Lloyd's Register , according to the ISO 9001:2015 standard with the approval number ISO 9001 – 0034881. The scope of this approval is applicable to the design, manufacture, marketing and technical assistance service of automated lifting, turning and transport equipment.
In addition, with the AENOR certification obtained in December 2009 for our total quality system in accordance with Annex X of the Machinery Directive 2006/42/ EC , we are authorized to design, manufacture and install machines for work at heights above of three meters, without the need for any notified body to validate the technical manual. We also certify machines for use in potentially explosive atmospheres according to the 94/9/CE ATEX directive .